Yaron Shamir is the co-Chief Executive Officer of Nathan Holdings, a private equity property investment firm, where he is a key decision-maker in terms of selecting investments, acquisitions, and sales. He specializes in locating, investing in, and managing added-value multi-family properties throughout the USA, and is also responsible for strategic initiatives, equity, and debt opportunities.
A CPA, as well as a seasoned manager and entrepreneur, Yaron has more than 20 years of experience in the financial, business, and real estate worlds, focusing on debt and financing, financial analysis, forecasts, and due diligence. He previously served as CFO of several companies and is a graduate of KPMG, one of the world's "Big Four" accounting organizations.
Yaron's core skills include enterprise risk management, financial valuation, business process improvement, corporate finance, financial analysis, auditing, and due diligence.
INDUSTRY SPECIALIZATION & SKILLS
Real Estate
Creative Real Estate Investing
Real Estate Due Diligence
Market Research
Real Estate Property Management
Multi-Family Properties
Accounting
Financial Accounting
Financial Risk Management
Financial Modeling
Funding
Due Diligence
Banking
Corporate Finance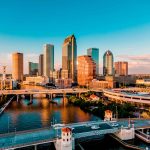 Overview of US shelter inflation Inflation has been one of the central talking points during 2021, and into 2022. What…
Read More