Dmitry Rozin is the co-Chief Executive Officer of Nathan Holdings, a private equity property investment firm, and a CPA with 25 years of experience in the financial services industry. He has been involved in real estate investments for more than 15 years, working with some of the largest names in Israeli and international real estate.
As Nathan Holdings co-CEO, he has closed hundreds of successful investments in the Florida real estate market and specializes in locating, investing in, and managing added-value multi-family properties throughout the USA.
Dmitry's core skills include enterprise risk management, business process improvement, auditing, financial analysis, due diligence, financial valuation, and corporate finance.
INDUSTRY SPECIALIZATION & SKILLS
Real Estate
Creative Real Estate Investing
Real Estate Due Diligence
Real Estate Property Management
Residential Investment Property
Multi-Family Properties
Yardi
Strategic Planning
Asset Management
Business Process Improvement
Financing
Financial Analysis
Financial Accounting
Funding
Due Diligence
Banking
Corporate Finance
Financial Modeling
Financial Planning
Internal Controls
Auditing
Internal Audit
Accounting
Enterprise Risk Management
Tax Accounting
Operational Risk
Risk Assessment
Operational Risk Management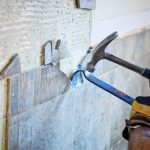 When considering purchasing a value-add multifamily apartment property, your first step should always be deciding what needs to be done…
Read More